Welcome to Belleville Wix Academy Nursery
Thank you for your interest in Belleville Wix Academy. We are a vibrant & inclusive primary school which shares a special, bi-cultural community with École de Wix. Our Nursery is taught in English and we have a class taught in English and a bilingual class taught in English and French in each year group from Reception to Year 6.
We were judged Ofsted 'Good' in October 2019 with an 'Outstanding' Early Years provision. Children are happy and successful here, and achieve well beyond the national average.
Our Nursery is a nurturing, self-contained space where children feel settled, happy and safe, whilst beginning to develop their learning and independence.
School Tours
We encourage parents/carers to visit our wonderful school before applying. We host our annual open mornings in November each year, but there are still plenty of other opportunities to visit us!
If you would like to come on a tour, please visit our school tour page to sign up for a place. You can also view our virtual tour or read our Prospectus and Results.
Children start Nursery in the academic year (September to August) that they have their 4th birthday. You should apply for a Nursery place by February of the year that your child starts Nursery in September. The closing dates for applications for places in September 2024 is Friday 9 February 2024.
We offer 30 hours free childcare places at our Nursery. To check your eligibility visit www.childcarechoices.gov.uk. If you are not eligible for the additional 15 hours, you can pay a top up fee of £105 per week. You can also read the Wandsworth Council booklet about Nursery Places here.
Applying for a nursery place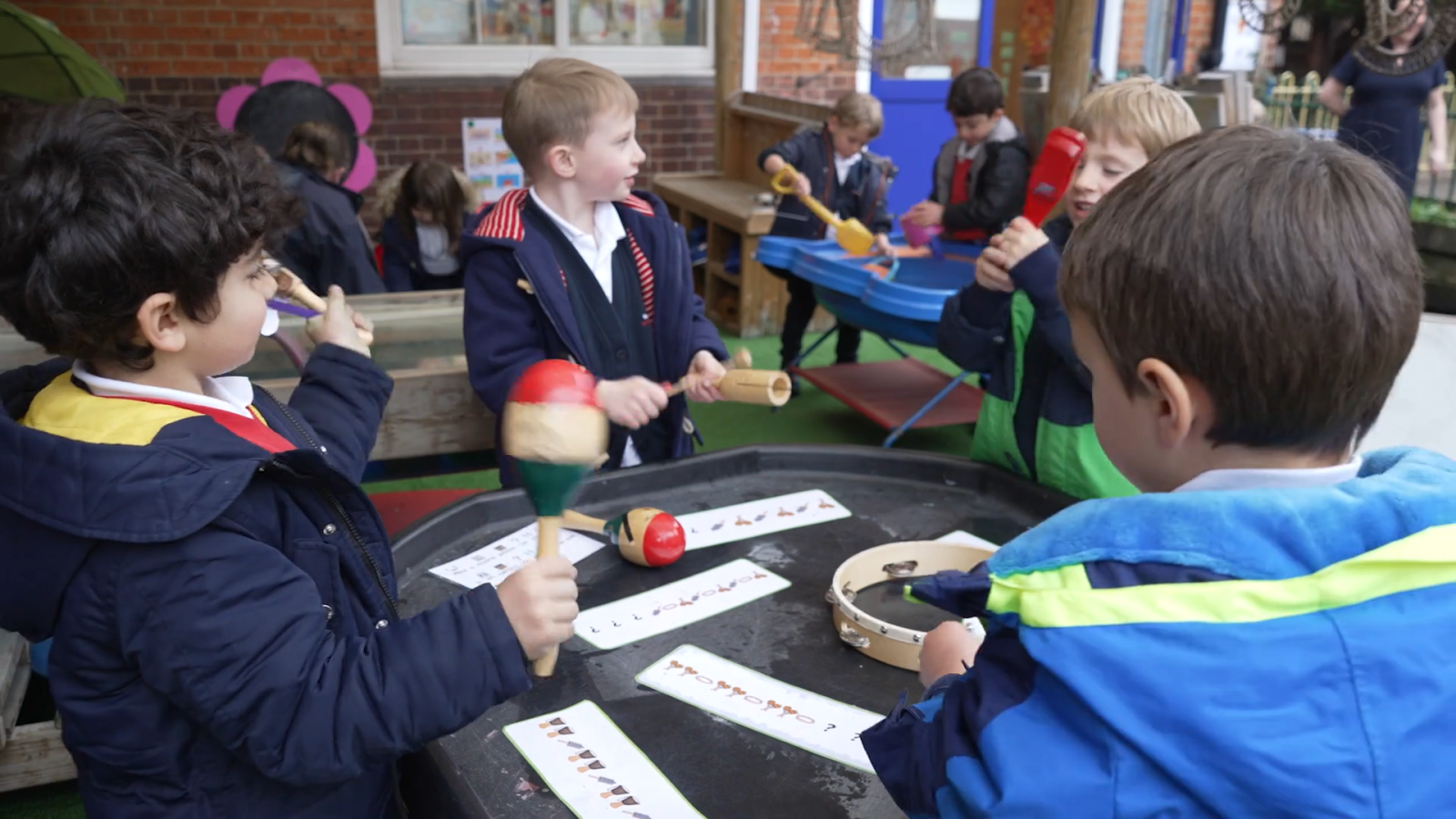 For Nursery places, you apply directly to the school. You can download the Belleville Wix Academy Nursery Application form here. If you need any help filling out the form or have any questions, please contact the School Office on 020 7228 3055 or email admin@bellevillewix.q1e.org.uk and they will be happy to help.
Places are offered according to the admissions criteria which are available here.
What if I missed the deadline for Nursery places?
You can put in an application after the deadline and be added to the waiting list. The waiting list is kept in order of the admissions criteria so you may not automatically be at the bottom. As places become available, we will contact you to offer you a place. If this is after 1st July it will be in the Nursery session that has a place available.
Please note: Children who are currently in Belleville Wix Academy's Nursery are not automatically offered a place in Reception. Parents/Carers of current Nursery pupils should follow the application process for Reception.